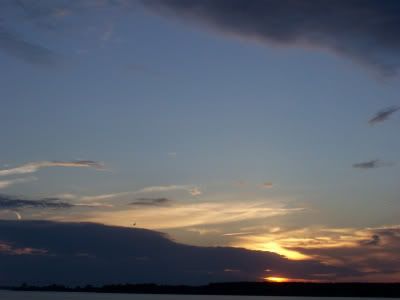 I can honestly say, today was a 100% good day. I did not cry at all today, and honestly, i don't feel guilty. I thought the first day where I did not cry, i'd feel guilty. I'm glad that's not the case.
I think the part that made today a good day, was writing names of other lost angels in the sand. Jason and I went to the beach up here at the St. Lawrence River. Actually, this beach was in Lake Ontario... but who's really checking? As so many women have done for Aurora, I wrote the name of 30 beautiful angels in the sand. What a powering experience! There really are no words to describe it. As i sit here and try to put it into words, I just can't. There are no words to describe what I felt writing these angels names down. They are sons and daughters of amazing people who are all so strong. These 30 names are just some of the angels that have been lost in the past 6 months. Their mothers are just some of the women that i've connected with and that have helped me get through this most difficult time.
I thought about Aurora a lot today, and never did I need to cry. Never did I hold it down. I was able to smile, knowing that my daughter is loved.
I thank you for this good day. They are few and far between.