It all seems so final now. Aurora has been "buried" in the columbarium at the church I grew up in since April 26th. 4 weeks without a name plate. Nobody but us, and our family knew she was even in there. Now, whenever anyone goes to visit their loved ones... they will see her. They will know that she's there.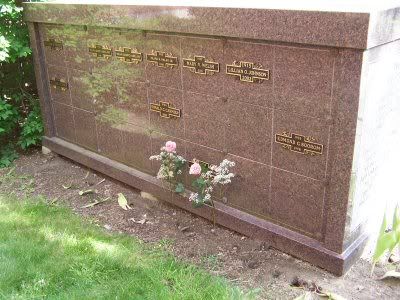 It seems to finalize things. She's really in there. She's really gone.
Her name plate is beautiful though! I was so happy that they were able to put in her middle name. All of the other names have just the middle initial, but her middle name was such a part of her. I just love to see her name in writing. It also seems to finalize things that she was real! Aurora was real. Aurora is real. And that means so much because lately things have seemed like a dream.
Mommy and Daddy love you Aurora.